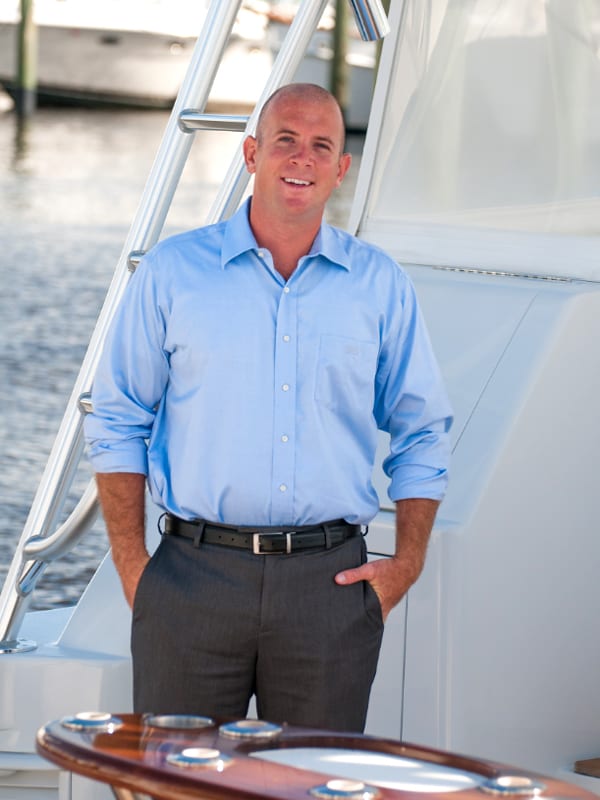 Contact Brett
Phone: 772-201-1630
Brett's a "natural" in the luxury yacht business. With a high standard of business ethics, a solid background in sales and marketing, an enthusiasm for all things marine, an honest and exuberant desire to provide outstanding service, and his congenial, easy-going manner is but an added bonus.
Following graduation from Union University in 2007, he successfully ran several self-owned businesses, including an exceptionally popular youth surf camp in Jensen Beach, Florida. Brett also was instrumental in bringing Boosterthon, a national fund-raising, fitness, and character- building program for elementary students, to the South Florida region.
His interest in yacht sales began in college when he assisted his father, Tom Jenkins, at the Fort Lauderdale International Boat Show. Through that experience and several others over the next few years, Brett realized his passion for helping clients fulfill their boating dreams.
Since officially joining Allied Marine in September, 2011, he has closed over $10 million in new and brokerage deals. Through hard work and dedication, he's expanded his client base to the international market and has earned the admiration and respect of clients, executives, co- workers, contractors, and social contacts.
Brett has visited each of the Ferretti Group factories in Italy, as well as Bertram's new facility to gain in-depth understanding of product lines, manufacturing procedures, standards of excellence, and company philosophies. For business and pleasure, Brett has travelled to the Dominican Republic, Turks & Caicos, Bahamas, Florida Keys, Costa Rica, Puerto Rico, South America, Mexico and extensively throughout the southern U.S.
In his spare time, he enjoys surfing, playing music, and traveling.