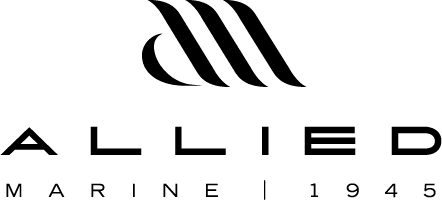 ITAMA 75' OPEN SPORT YACHT
MTU 12V2000 M96. 1826 hp w/ Arneson Drives. 38 knot cruise / 43 knot max.
3 / 3 or 4 / 4 layout + crew.
A powerful marine character in all its various nuances is the quality that distinguishes every Itama yacht. Each sleek, aerodynamic craft is designed to offer the ultimate experience of high speed sailing with optimal control and superb comfort. Unrivaled handling guaranteed by the 22° deep "V" hull, a solid structure, top-quality materials, and the latest technologies enable the thrill of power to be enjoyed in complete safety. Interior details are painstakingly researched to ensure that every space is elegantly practical.
The 75′ flagship is a craft that is the most advanced combination of comfort, technology, and prestige that the shipyard has ever produced. The Itama SeventyFive is the epitome of innovation, right from its original design featuring high bows, a spectacular curved profile, and a distinctively sleek structure created by a slim central roof.
Here, innovation is taken to its foremost frontier with a record-breaking carbon fibre and glass windshield and avantop that are the largest in the sector. The use of carbon fiber signifies a saving of no less than 60% over the weight of steel, a factor that boosts performance incredibly in terms of speed and fuel consumption.
The cockpit is truly extraordinary too. Measuring almost 60 square meters, it has been divided into four distinct areas to enhance efficiency. The prestige LED and optic fibre light fittings are of particular note here, as well as the large sliding sofas that can be joined to form a vast horseshoe seating 12 people.
The standard layout includes 3 cabins and 3 bathrooms, as well as a twin crew cabin with its own bathroom. The splendid interiors include a spacious, full-beam Master Cabin in the center of the boat with low furniture, two "open view" windows on both walls, a comfortable chaise lounge and modern, elegant materials for the tops and fittings, including natural teak with steel or lacquered white trims for the furniture, wengè parquet and woolen carpets for the floors, linen or white lacquered wall paneling and ash and Biscazza mosaic tiling for the bathrooms.
With its twin 1826 hp MTU engines combined with Arneson ASD 14 drives, the Itama flagship boasts peak speeds of up to 43 knots.
The SeventyFive, therefore, promises even the most demanding of open yacht aficionados an experience that has never been so rich and intense.
Location
110 North Dixie Highway
Stuart, FL 34994
Phone
Tom : (772) 201-1800
Brett : (772)201-1630
Email
info@jenkinsyachtsales.com