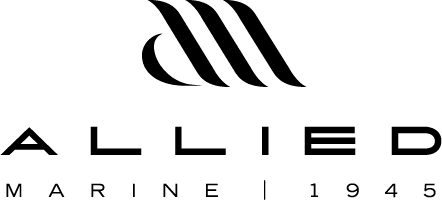 RIVA 38' RIVAMARE OPEN MY
Volvo Penta D6 400. 31 / 40 knots. 280 nm range.
A cross between a large day boat and a weekend cruiser, the 38-foot Rivamare presents a retro profile, with sleek lines and features reminiscent of early Riva design such as stainless grilles along the hull sides, a chrome-plated horn, and pinstriped mahogany on the bow. Chrome-plated alloy trim shows the Italian builder's obsession with details and reflects the elegance Riva demands and delivers.
The rear of the boat shows off Riva's technical prowess. At anchor, two panels at the stern fold down to become a large swim platform for sunning or fast access to the water. A hatch with built-in mahogany steps swings open to create the space, which can accommodate two sun pads while also stowing water toys. With the optional underwater lights, the space can take on new life during the evening hours as well.
The Rivamare is powered with twin 400 hp Volvo engines that provide a top speed of 40 knots. The joystick control may be used instead of the steering wheel for offshore running but also skillfully facilitates tight-quarter maneuvers.
The cockpit provides forward seats for the captain and guests, with a carbon fiber helm station of excellent electronics and touchpad screens. A mahogany table and C-shaped lounge are just aft. The windscreen is composed of five double-curved glass sections set within a stainless-steel frame, all of which bring light and views from the outside in. A signature feature is the sunning area behind the cockpit.
Designed in collaboration with Officina Italiana Design and the Ferretti Group, the Rivamare has a distinctive double-curved window at the stateroom level. Two skylights provide plenty of natural light to the interior, designed with a large galley and an open forward area that converts to a queen-sized berth.
Location
110 North Dixie Highway
Stuart, FL 34994
Phone
Tom : (772) 201-1800
Brett : (772)201-1630
Email
info@jenkinsyachtsales.com