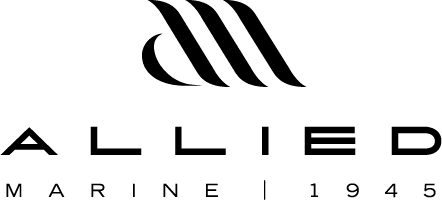 RIVA 88' DOMINO SUPER SPORTFLY MY
MTU 16V2000 M96 2435 hp or MTU 16V2000 M96L 2638 hp. 34/38 OR 35/40 kn.
4 Cabins, 4 Heads plus 2 / 1 crew.
This luxury yacht has an overall length of 26.70 meters (87.7′) and a maximum beam of 6.30 meters (20.8′). Its racy and aerodynamic profile wins you over from first glance, enhanced by the shade of the yacht hull, the dark "London Grey" contrasting with the light "Moon Grey" of the superstructure.
The new sun deck adds to the sportiness of the yacht, offering increased comfort to guests; the single large window on the hull is characterized by a bold design, and the revamped stern completes the dynamic feel of the yacht. The swim platform on the stern, which can be moved and submerged, is a convenient spot to get into the water and back on board, as well as making the launch and towing of the tender very easy. The cockpit is like an outdoor living room, with a large C-shaped sofa/chaise lounge, beyond which a sofa faces the dining table.
The interior is organized into the living and dining areas and bridge. The luxury lounge is an open space with an unrivaled view of the sea; a perfect example of the unmistakable style of Riva Yachts. The shift of the helm station to the starboard side has enabled storage to be installed, separating the two sets of stairs which lead to the kitchen and below deck. The pilot station, with two seats, is hidden by a full-height wall with TV screen, equipped with an electric mechanism enabling it to be swiveled towards the dining area.
The first flight of stairs leads to the lobby, then to the three guest cabins on the starboard side. Towards the stern, a door opens to the full-beam master suite, airy and beautifully lit. Starboard is a low unit including a vanity/desk area, with the optional extra of freestanding units. Portside is a double berth with TV on the facing wall. The cabin has an en-suite bathroom and a spacious walk-in wardrobe.
The sporty feel of the Luxury Yacht 88′ Domino Super is enhanced by the new sun deck. A large C-shaped dinette at the bow faces the external helm station, which is positioned centrally to allow optimum command of the yacht. Spacious areas on the stern are designed for relaxation.
The performance of the new coupé is best in its class. The standard version of the yacht comes fitted with two 2435-Mhp MTU 16V 2000 M93 engines, allowing the yacht to reach a maximum speed of 38 knots and a cruising speed of 34 knots. The optional configuration comprises two MTU 16V 2000 M94 engines with a power of up to 2638 Mhp. These engines push the yacht up to 40 knots, while the cruising speed touches 35 knots.
Location
110 North Dixie Highway
Stuart, FL 34994
Phone
Tom : (772) 201-1800
Brett : (772)201-1630
Email
info@jenkinsyachtsales.com